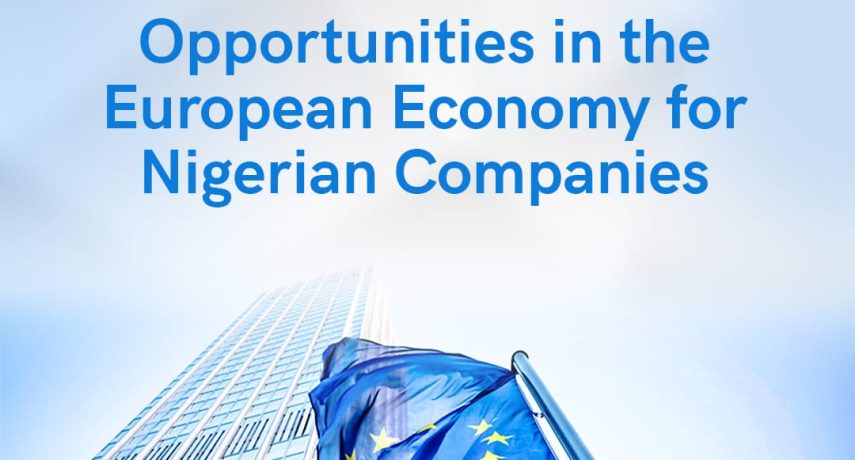 The economy of the European Union (EU) comprises about 447 million people and 27 Countries. The European Union has the third largest economy in the world, accounting for one-sixth of global trade. The European Union operates as a single market of 27 countries allowing the free movement of goods, services, capital, and people.
The Nigerian economy is Africa's largest economy with a gross domestic product of $440 billion (2021), and it has remained Africa's largest economy for the most part since 2014. Nigeria's GDP is larger than that of 19 Countries in the EU including Austria ($406 billion), Ireland ($ 426 billion), Portugal ($214 Billion), and Finland ($289.5 billion), to mention a few. However, considering the size of Nigeria's population of 200 Million people, all economic indicators suggest that the Nigerian economy needs to further expand as the GDP per capita remains relatively low. Nigeria's large labor pool and consumer base offer considerable potential for GDP growth. Of Nigeria's $440 billion GDP, Agriculture accounts for 23.36%, industry for 31.41%, and services for 43.79%.
Nigeria's total trade with the European Union amounted to £28,649 million in 2021. The total trade volume between Nigeria and the EU has increased over the years: about 20 billion euros in 2016, 26 billion euros in 2017, and 34.4 billion in 2018. The European Union remains Nigeria's leading trade partner, accounting for over 20 percent of Nigeria's trade with the world.
Trade relations in particular are a crucial vessel to foster circular economy opportunities and support sustainable development in the global south. Nigeria's major exports to the EU include Mineral products, foodstuffs and beverages, pearls and precious metals, vegetable products, raw hides and skins, and saddlery. The EU and Nigeria have collaborated in critical sectors of the Nigerian economy, including infrastructure and power, health care, and others.
Against this backdrop, Nigerian companies can leverage opportunities in Europe and vice versa. Companies can look into potential partnerships with European firms, engage in export and import activities, and take advantage of the attractive tax incentives, and varying regulations, across the EU member states. In addition, with strong links in Europe, Nigerian companies can attract financing for bankable projects in Nigeria and across Africa, as there is an increasing number of European private and public funds that are focused on Africa. Finally, in having operations or linkages in Europe, Companies can benefit from the developed infrastructure, financial institutions, and established legal and regulatory framework which the region offers. Not forgetting also the strong presence of Nigerians in the Diaspora, and Europe has one of the largest concentrations of Nigerians in the Diaspora.
Our strong European presence at FONIV Consulting places us at a vantage point to partner with Nigerian companies to leverage opportunities to do business in Europe and with European Companies. Are you a Nigerian company that needs support in exploring the benefits of the European or west African economies? Contact us at contact@fonivconsulting.com and we will share with you a report containing a list of opportunities Nigerian Companies can explore within the European economy. Also, schedule a call to discuss how you can take advantage of those opportunities.